NATURAL PRODUCTS FOR A HEALTHY INDOOR CLIMATE
HempFlax produces high-quality construction materials from industrial hemp fibre. All hemp products are guaranteed free from harmful substances, cause little or no risk of skin and respiratory irritation during installation and are extremely durable. The basis for natural comfort.
In the photograph, the first hemp house, located in Sebes, Romania, made from hemp fibre.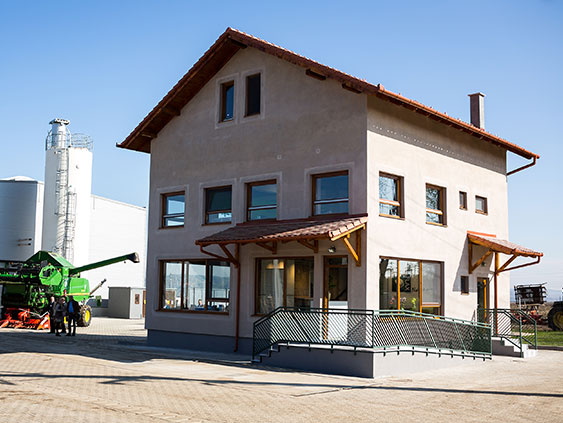 ADVANTAGES OF BUILDING WITH HEMP PRODUCTS
Negative CO2, which is very good for the environment
Highly breathable: ideal for a comfortable and healthy living environment
Temperature and moisture regulating: comfortable and easy on your wallet
Highly insulating, thermal as well as acoustic
Light weight: requiring less rigid load-bearing structures
Prevents moulding
Extremely suitable and extra effective in 'vapour permeable' building constructions
Does not cause skin or respiratory problems, making it healthy to work with
All HempFlax construction materials make use of the unique insulating and moisture regulating properties of the hemp fibre. Purely natural!

HempFlax ISO Hemp Blocks
Light-weight blocks of lime hemp. Its thermal properties eliminate the need for a cavity wall!
NEEM CONTACT MET ONS OP
Neem voor meer informatie over de bouwmaterialen van HempFlax contact met ons op!